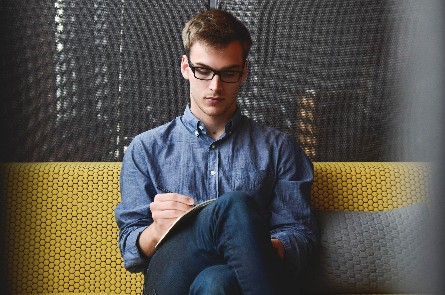 Ever sent your resume online for a job that you thought that you'd be just right for only to hear nothing back from the company? You may have fallen victim to the fact that your resume was not optimised for their ATS (Applicant Tracking System) software. The key in 2017 is ensuring that your resume is robot-friendly
What is an ATS?
An ATS is a type of software application that handles the recruitment process by sorting through resumes to determine which ones are the best fit for the positions for which they were submitted. Applicant tracking systems do not process your resume so differently from recruiters glancing at your resume, as both are looking for certain criteria. Applicant tracking systems primarily operate by searching resumes for keywords but there are many other ways companies are utilizing this software effectively but giving the system rules and minumim requirements when scanning the c.v.'s.
The keything to remember is that all ATS systems work differently based on the companies needs, some may go by a points scoring system where if youwr cv ticks enough boxes based on relevant words, and dates you'll either be progressed through or disqualified others are just programmed to put through those with relevant keywords where a recruiter will then manually review the c.v.
ATS systems are not super intuitive
ATS systems rely on a formatted cv with heading in order to determine where to file the information and what gets kept. It's key therefore to keep your formatting simple, with clear headings and structured formatting. An advantage with the ATS system is that length of the cv is not a factor when processing applications and in some cases may work to your advantage as you have opportunity to ensure you have mre relevant keywords.
TIP: Ensure that you use the relevant keywords and language that was used in the job description as the odds are these are the keywords and phases that the ATS is programmed to look for
Is is common that the ATS is programmed to look for keywords and dates, but it's may also be likely that the ATS has "knock-out" questions and pre-qualifiers to ensure candidates have the minumum experience.
Examples of these include:
"Do you have at least 3 years experience as an engineering mananger"
"Do you hold a 3rd Level Qualification"
Candidates who don't meet the minumum criteria are either eliminated from the process or placed in a "knock-out" pile for future consideration.
TIP: If given the choice, do upload your resume rather than cutting pasting sections into text boxes. When and if it gets forwarded to somone in HR, it will look much more attractive
As a rule, many ATS systems can't read graphics, tables, or special characters as well as headers and footers so try and stay clear of using these wherever possible. as well as punctuation characthers like / . This is important for dates 06/07/2013 should be written 06 July 2013
TIP: Avoid abbreviations such as Eng. Mgmt. Supv. CPA. as it's more than likely the ATS will not be able to read these and you'll be missing out on an opportunity for the system to read your CV effectively for those important keywords
Can you use a PDF?
You can but...The problems arise if you save a c.v./resume as a single image when saving as .pdf. When that happens it is unreadable by ATSs because it's just a big picture and text looks no different to a CAT LOLz image <-- You can test this by trying to highlight text in your .pdf resume, if you can highlight text as if it were a word doc then you're OK.
We would always recommend saving your c.v. as a doc and a pdf as not all ATS systems accept PDF format.
Our Top Tips
1. Run the job description through a wordcloud program to get the main keywords then run your CV through also to see if you are matching the relelvant keywords in your c.v. TagCrowd is a handy free online tool
2. Don't fall in to the trap of using "White Words". "White words" are literally keywords that you add to your resume in white font so they are effectively hidden from the viewer but read by ATS. many ATS systems are set up to flag this sort of tactic, and if you go get through the recruiter most likely will question your eligibility when those keywords are found within the CV. Be honest and authentic in your application - in the long run this will serve you far better in the application process.
3. Use simple headings and stay away from fluffy wording and descriptions - be clear, concise and succinct
4. Spell check and don't use abbreviations, the system won't know what the words are if it's not set up to match those abbreviations so you'll be selling yourself short on the application process.
5. Remember at the end of the day, you need to get your c.v. through the ATS but it'll eventually be read by a real person so keep your c.v. clean and well lead out with clear bullet points and skill outlines.
You can find out more job search tips in our candidate section as well as our latest vacancies.
HAPPY JOB HUNTING!