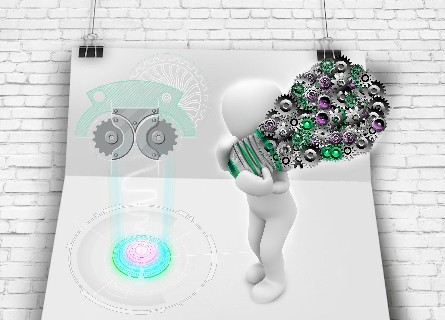 "Engineering and construction companies plan to invest 5% of annual revenue in digital operations solutions per annum over the next five years. And they are setting themselves ambitious targets for the level of digitisation and integration that can be achieved." (2016 Global Industry 4.0 Survey – Industry key findings pwc.com/industry40) (click here to tweet)
The demand for qualified and experienced engineers is growing and the supply shrinking, and as such there is a need to become savvy in how you recruit this top talent. Here at Harry Walsh Associates we are able to match skilled engineers with organisations due to our expertise in the industry, depth of our candidate database and network.
So what are the main recruitment challenges faced by companies and how is Harry Walsh Associates able to assist you in tackling them.
What are the current recruitment challenges faced by organisations recruiting in the Engineering sector?
Attracting the right talent and Standing out from the crowd as an employer
Finding qualified and experienced candidates is becoming increasingly difficult as companies all compete within the same talent pool. Engaging candidates is becoming increasingly difficult as many graduate engineers are now moving in to alternate sectors leaving an ever-decreasing flow of experienced and skilled engineers moving through the pipeline. There are several things that companies can do in order to attract this key talent:
Be clear in communicating your companies story and the challenges you plan to tackle – demonstrate why people should want to join you and how they will make a difference by coming to work with your company.
Make sure you are getting your companies name out in the engineering community as a place where new ideas and solutions are created – ensure your message is a positive one within the engineering community
Be clear about the culture and benefits of your company. Be sure to highlight the benefits and culture of your company, but be sure to be honest about these aspects. It won't take long for a new employee to realise that what they were presented with in the interview is not the reality and will only lead to churn in employees and negative sentiment of your company.
"Great employment branding emerges from the heart of the company," says John Sumser of HRExaminer. "The most attractive things you can offer are resources, challenge and freedom to make mistakes. Pretending that you do these things and not delivering on the promise causes morale and attrition problems." (click to tweet)
Be sure to communicate during the hiring process, be sure to keep candidates informed throughout the hiring process the same goes with the communication between the hiring manager and recruiters. With the market so competitive you want to ensure you keep those candidates you are interested in informed and engaged in the process.
Skills Shortages
"The absence of a digital culture and the right training was identified as the single biggest challenge by more engineering and construction companies than any other. Over half (53%) put it in their top three challenges" (2016 Global Industry 4.0 Survey – Industry key findings pwc.com/industry40)
At professional level, shortages have been identified for roles in pharmaceutical and medical devices manufacturing. The demand relates largely to those with significant experience (at least five years) in industry specific settings.
Establishing a connection with candidates
Another recruitment challenge is not just identifying potential hires, but also connecting with them. The need to attract top talent faces an on-going demand to leverage social channels such as LinkedIn and Twitter to successfully engage not only active candidates, but passive ones too. There can often be a perception that engineering professionals aren't on social channels, so there is a definite need to utilize social media to represent their company and attract potential new hires. Even having your name out there for those passive candidates so when the time comes that they become active you are on their radar.
Reaching the younger demographic
There are many benefits of widening recruitment efforts to include young engineers from university or apprenticeships, including the opportunity to train and develop these individuals in the way organisations would like. Young engineers often bring enthusiasm and a desire to prove themselves to the table as well as an inherent technological savvy. With the move towards a more digital culture, this could pay of big dividends in the next few years as the industry pivots towards a more digital culture especially in the biomedical and pharmaceutical industries.
Why Harry Walsh Associates is well positioned to overcome these recruitment challenges:
Despite growing challenges in this sector Harry Walsh Associates is still uniquely positioned to source top talent. We understand that hiring great employees is the key to building successful organisations. We help you identify, attract and retain top talent in order to grow the long term goals of your organisation. With offer a 12 month guarantee on our placements. We stand by our expertise in finding a candidate fit for your company. Our industry experience and knowledge means we are able to expertly identify, source and select the right candidate to fit the role and your company and with a 100% success rate on retained searches we know we will find candidates who will be an asset to your team whether on a contract or permanent basis.
Recruiting for ideal candidates can be a time consuming and drawn out process, our proficiency in recruitment, specialist engineering recruiters and strategic sourcing solutions mean that we can make the process much more streamlined and manageable. We always evaluate our candidates for suitability before presenting them to you, making the process time-efficient and ultimately more successful for placements.
With over 23 years' experience, we believe you will benefit from our in-depth knowledge of the Irish recruitment market, and unrivalled knowledge in the engineering sector.
To find out more about how we can help your company find talented candidates visit our employers section or alternatively contact Harry Walsh today to discuss your business requirements.